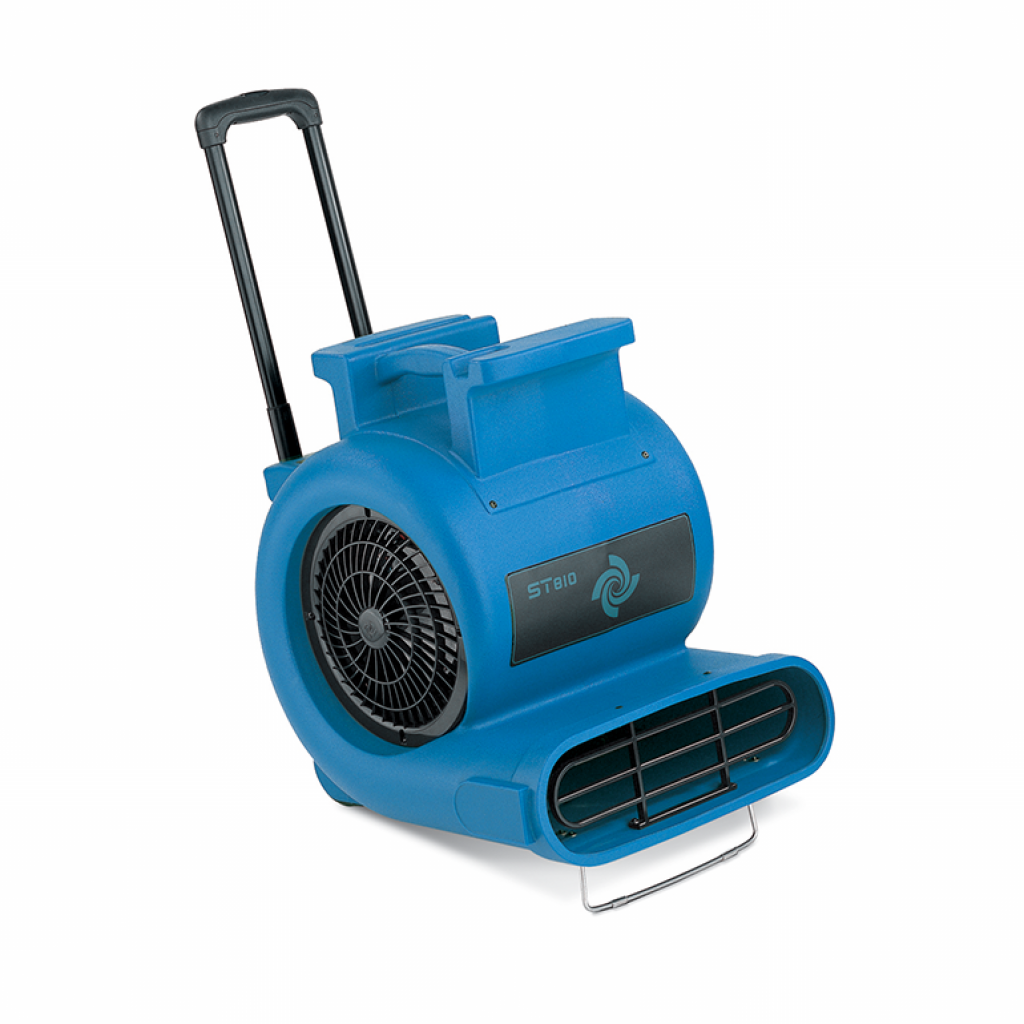 Optima ST810
The ST810 is a powerful blower, allowing a quick drying of carpet after cleaning. The powerful air-flow accelerates the evaporation of residual humidity from carpet.
Carpet can be dry in a very short time. ST810 is a low-noise blower, with a high power (1Hp) and 3 working speeds. The integrated handle allows an easy transportation from site to site.
Advantages
Traction wheels and extensible handle, allowing easy transport of the blower from room to room, with no need for lifting.
Very strong polyethylene body.
Integrated cable wind-up.
Interior design assuring a high air flow, as well as a silent operation.
Thermal protection of the motor.
Possibility to modify the air flow angle with respect to the floor, thanks to a special adjustable supporting device.
Possibility to stack 2 blowers in order to increase the air flow power.
It proves to be very useful in large areas, such as long corridors, in hotels, ferries etc.