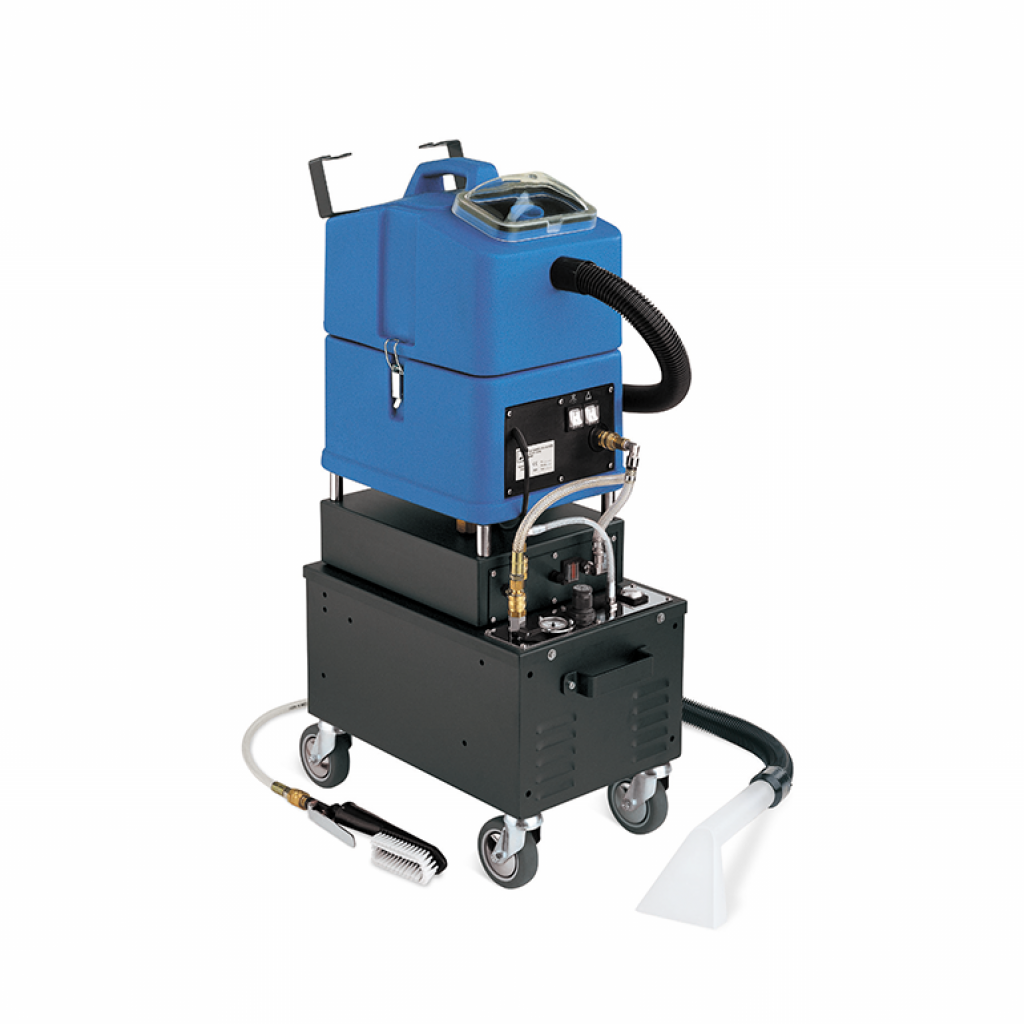 Optima S15 HOT FOAM
The S15 HOT FOAM is the ideal machine for cleaning upholstery with short drying time. It sprays a special dense foam on the surface to be cleaned.
After some seconds the surface is rubbed with a standard accessory and the dirt is removed by vacuuming foam with the hand tool. Unlike a normal solution of water and detergent, dense foam does not penetrate in the depth of the textile, but acts only on the superficial layer, just where the dirt lies.
This allows an excellent cleaning result and a very short drying time. The new high water-lift technology further improves both cleaning and drying time. The foam humidity degree is adjustable.
Advantages
The drying time is extremely short: seats are completely dry in about
30 minutes.
Surprising cleaning results with our revolutionary active foam cleaning equipment.
Cleaning the driver's seat first, the seat is dry by the time the rest of the car is completely cleaned. The driver can therefore use his car immediately after cleaning.
The very short drying time allows cleaning of cars in those cases when the car owner would not accept waiting the normal drying time of an injection-extraction cleaning.
The S15 HOT FOAM will make it possible to perform more frequent cleaning of inside of cars.
Foam extraction system allows to clean many seats in a short time.